Enable your audiences to engage from anywhere, anytime.
Whether you need a mobile app for one event, multiple events, or to engage your audience all year, TripBuilder Media offers a personalized and all-encompassing mobile app platform.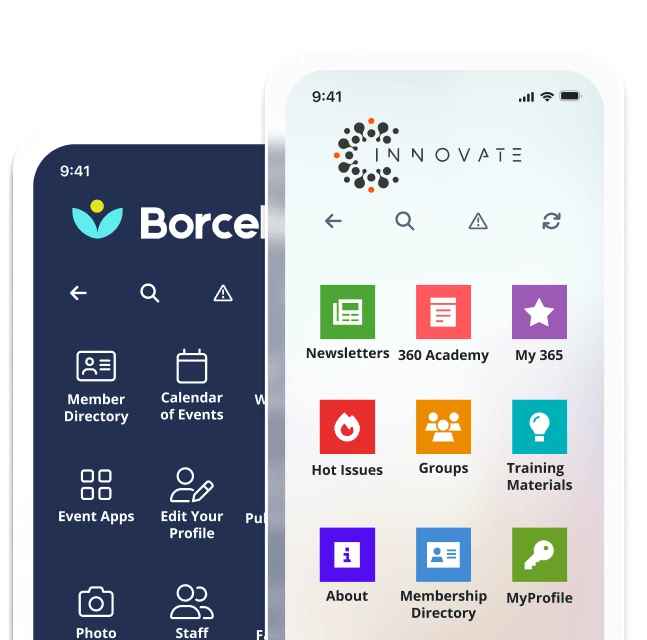 Prioritize engagement – today, tomorrow, and all year long
Take engagement beyond your events with ways to keep your audiences informed and engaged all year long in one mobile app. Enable your organization to create new revenue streams while providing continuous interaction and better communication.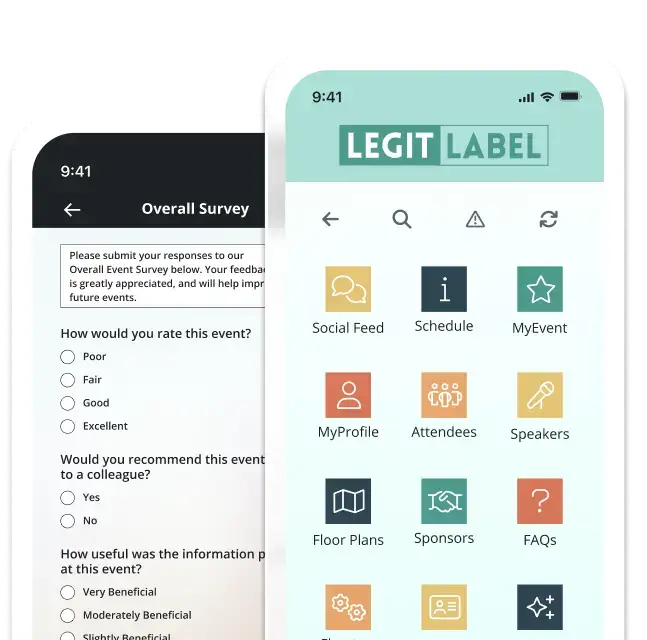 Keep attendees fully engaged – with you, each other, and your event.
Increase engagement not just for your attendees but your exhibitors and sponsors, too. Let your event mobile app drive powerful connections for increased visibility and ROI. Communicate, network, interact, get educated, give feedback, and so much more, all in one user-friendly event app.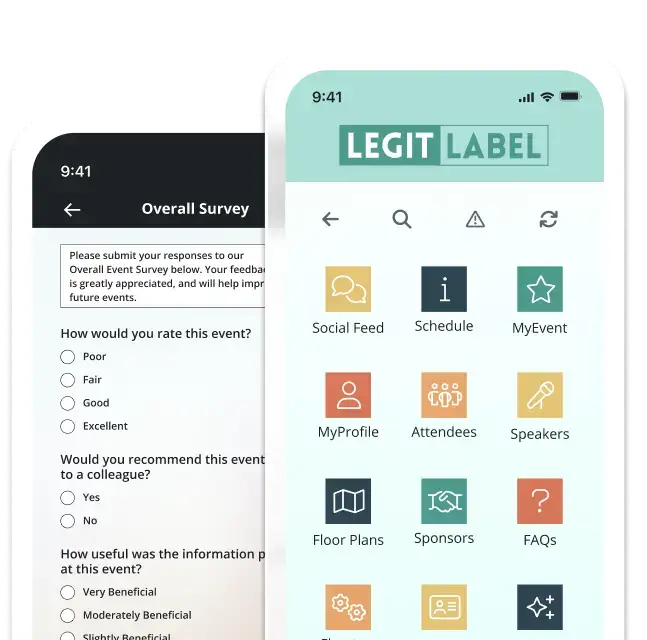 The tools you need to keep engagement at an all-time high.
Leave a lasting impression for your organization with an intuitive mobile app built to help your community connect with each other, engage in important topics, get committee work done, and generate revenue.
Grows with you
Use our mobile app platform to keep up with growth as your organization and events evolve.
Easy to use
Effortlessly make changes on the go in an intuitive and user-friendly platform.
Branded your way
Tailor your mobile app to your organization and various target audiences.
Powers your future
Generate new revenue streams and make data-driven decisions for future growth.
Customers who love TripBuilder Media
"TripBuilder Media has one of the best approaches to customer service of any vendor we work with. They take the time to understand each individual need as well as our overall goals. We would recommend them to anyone."
Raymond James
"The team at TripBuilder Media has been amazing. I can't imagine a better mobile app development and maintenance experience than what I have experienced with TripBuilder Media."
League of California Cities
"My client had not had the best experience with past mobile apps … TripBuilder Media knocked it out of the park!"
Association Management Center
No matter the audience, deliver a smooth experience.
Empower your users by offering them an enhanced mobile experience to stay informed and connected. The scalability and personalization of our mobile app platform will allow you to grow with your organizations' needs.
Associations
Offer your members new ways to engage with your association and each other at events and all year long with one mobile app platform.
Corporations
Boost engagement levels at events and throughout the entire year while enhancing your corporate events and creating new revenue opportunities.
Trade Shows
Deliver more value to attendees, exhibitors, and sponsors by keeping communication open in real-time for a better experience and maximized ROI.
Ready to keep your audience continuously engaged?
Schedule a demo to see how TripBuilder Media's user-friendly and personalized mobile app can enable your users to engage from anywhere, anytime. 
What do association members and pros think about the future of events? Check out the results of our 2023 Association Trends research study.
Find out how the seamless integration between TripBuilder Media and Cvent effortlessly transfers attendee information and schedules into the app, eliminating the need for manual entries.
Stay on top of trending technology, innovation, and event management insights.